2014 SCHOLARSHIP WINNERS…CONGRATULATIONS!
Kitty Sample, President of the Shippan Point Garden Club, was pleased to announce the Club's annual Scholarship Winners at a luncheon held at the Stamford Yacht Club on June 5th, 2014. Arianne Spaulding and Jack Houtz (right in picture below) were each awarded a $2,000 Scholarship.
Also, a $1,000 Susan Flynn Memorial Scholarship was awarded to Nicholas Robinson (left below).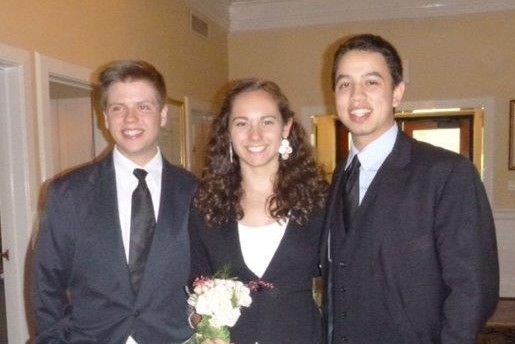 Arianne will attend Brown University and major in Environmental and Civil Engineering. Jack will attend the University of Maine and major in Environmental Science and Forestry. Nicholas will attend the University of Connecticut and major in Horticulture.
Kitty Sample, SPGC President, presenting the scholarships at the June meeting.