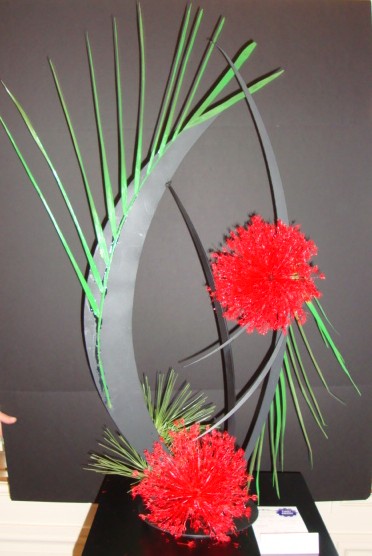 The line is dominant, emphasized by using a minimum number of components and plant materials organized in a linear direction.
Man-made material or found objects may provide the line material.
Line and created spaces may be destroyed by the use of too much plant material.
These designs are usually bold and dramatic, with great importance placed on contrast of form and texture.
Some abstraction may be included.
There may be more than one area of interest and more than one point of emergence.
There are four types of creative line design:  vertical, horizontal, diagonal or circular.
Members' reference: page 199, Handbook for Flower Shows(2007).
Creative Line Designs exhibited at Sailing in September, A Small Standard Flower Show.