Civic Planting

The garden club is dedicated to improving our community with its many civic planting projects.
We have had a tree planting program for Shippan since the club's founding in 1925. Trees include maples on Shippan Avenue, cherry trees on Magee Avenue and many more throughout the peninsula. Over 400 trees have been planted with this ongoing project.
---
2017 November: Bulb Planting

Led by Maureen Carson, the SPGC, with support from Kathleen Matthews, planted 1000 Dutch Master daffodils at the entrance to the Katrina Mygatt recycling center and just across the street. Also planted were the extra (from a club horticulture project) 50 allium 'Violet Beauty' allium and 500 Camassia, a native bulb that has a purple blooms in spring. Big thanks to Kathleen and to our SPGC members Andrew Sverdlove, Diane White, Marge Pavlov and Janet McCabe.
2015 October: SPGC Plants Native Oak Tree in Cove Island Park
SPGC donated a large native Northern Red Oak to the City of Stamford.  It was planted by the City's Parks Department in Cove Island Park near the softball field on October 22, 2015.
Planting native oak trees throughout Connecticut is the State Project of the President of The Federated Garden Clubs of Connecticut, Inc., Jane Waugh, and is chaired by Barbara Deysson, State Projects Chair. Both are members of the SPGC. (To improve clarity and to enlarge, click on each photo below.)
2015 Spring: Maintaining Katrina Mygatt
SPGC Garden Club members Maureen Carson and Diane White work at the busy Katrina Mygatt Recycling Center. They left a stand of common milkweed, Asclepias, which is the only  food source for the endangered monarch butterfly. Click here for Stamford Advocate article.
2014 Fall: Maintaining the Welcome Garden
SPGC members….deadheading, weeding and preparing the garden for winter.
2013 Fall Bulb Planting at the Katrina Mygatt Recycling Center
New Trees planted on Shippan Avenue
The club continued its history of street tree planting by adding 14 trees to Shippan Avenue on October 23 and 24th, 2013. This  project was done in cooperation with the City of Stamford which planted the trees that the Garden Club purchased. A variety of trees were planted, most of which are native to this region. Planting such a variety is a prudent plan to avoid destruction of all trees should one variety be attacked by pest or disease. Native trees were selected to support wildlife that naturally feeds on them, and to avoid invasives that take over our native trees and shrubs.
Because so many of the older and unhealthy trees are now being taken down by either storms or the power company, it is imperative to continue a planting plan to replace the Shippan Point tree canopy. Young healthy trees and the choice of better sturdier varieties will be safer in storms. But it will be a long time before their full size and beauty is realized. And large trees with their beautiful canopies are no longer permitted to be planted under wires. Street trees under wires must be smaller ornamental trees which is what the Club planted in those locations. The only way to restore a large tree canopy on the wired side of the street is for individual homeowners to plant larger varieties of trees in their own yards away from the wires.
The project team for this planting from the SPGC was Barbara Deysson and Kitty Sample. Stamford's Deputy Tree Warden, Ron Markey, led the project for the City with his crew of Paul Longo, Bobby Green and Richard Spalding. The SPGC thanks the City of Stamford team for its great support of tree planting in our community.
The list of 14 trees is:
2 sweet gum
2 red maples 'October Glory'
2 oaks
4 dogwoods (pink flowering) – a new cultivar hybridized in NJ that is disease resistant
2 plums (purple leaves)
2 dogwoods (white flowers) Kousa
Congratulations to those homeowners who have received a lovely tree in front of their home at no cost to them. It adds to the value of your home, the health of the environment and, of course, the beauty of the neighborhood. Studies have also shown that trees in a neighborhood reduce crime and lower energy usage. We hope you will help us care for these and all of your trees.
Tree care Tips
More on the benefits of trees
An October 13, 2013 Wall Street Journal article reports on studies that show the increased value of homes with street trees.  Read more.
Benefits presented by the Arbor Day Foundation. Learn More.
Our Gardens
The garden club has created and continues to maintain five gardens on Shippan Point or near its entrance.
The gardens are: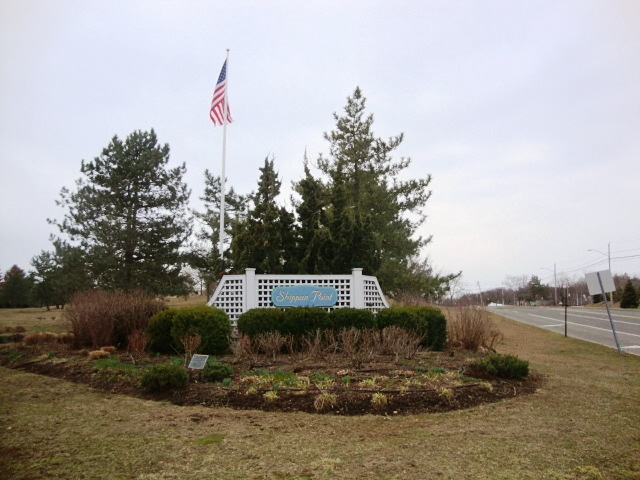 Welcome Garden
…
located at the entrance to Shippan Point with Shippan Point sign.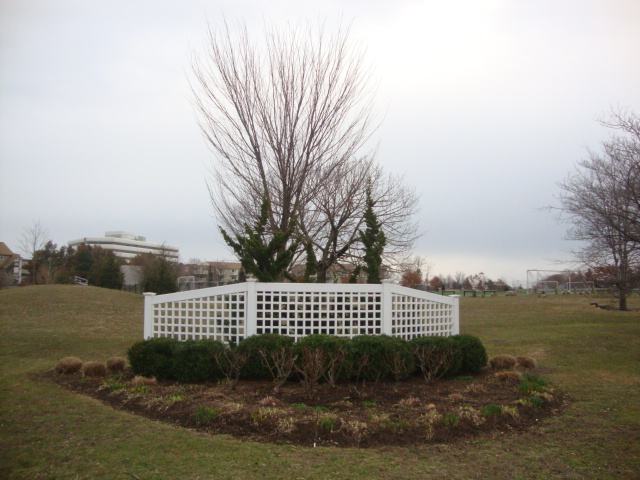 Gateway Garden
…
across the street from the Welcome Garden at the entrance to Shippan Point.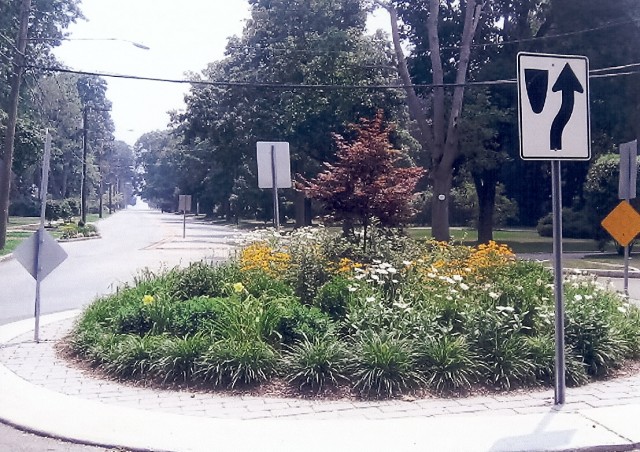 Traffic Circle
…
at Shippan and Fairview Avenues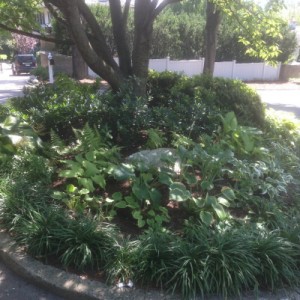 Castle Garden
…
located at the intersection of Ocean Drive West and Rogers Road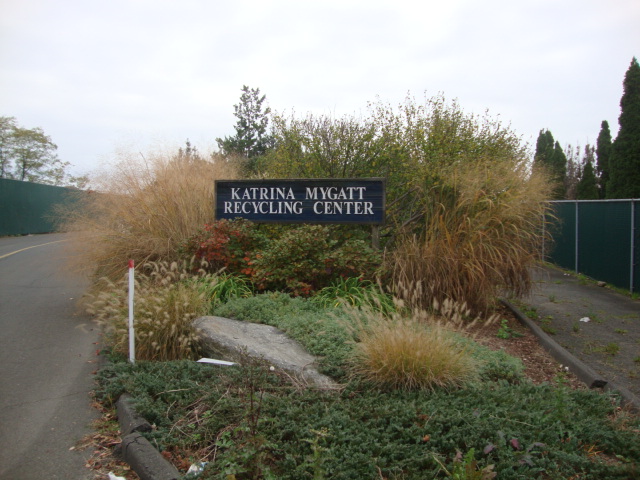 Katrina Mygatt Recycling Center
…
gardens at the City of Stamford's Recycling Center on Magee Avenue.
Each garden is managed by a team leader who organizes work days for member-volunteers to weed, prune, plant and otherwise maintain these gardens throughout the seasons. Funding is provided by the proceeds from May Market. We welcome neighborhood volunteers to help our members with garden maintenance. It's a fun way to meet neighbors and to learn some good gardening practices.
To volunteer, CONTACT US.
In 2007, the Club created a habitat for native and migrating birds on a little more than an acre of salt meadow at the southwestern-most corner of West Beach. To learn how the Club turned a field of invasive plants into a habitat welcoming to birds and butterflies, READ MORE
Club members also volunteer to assist DSSD in planting beds and containers in downtown Stamford.
---